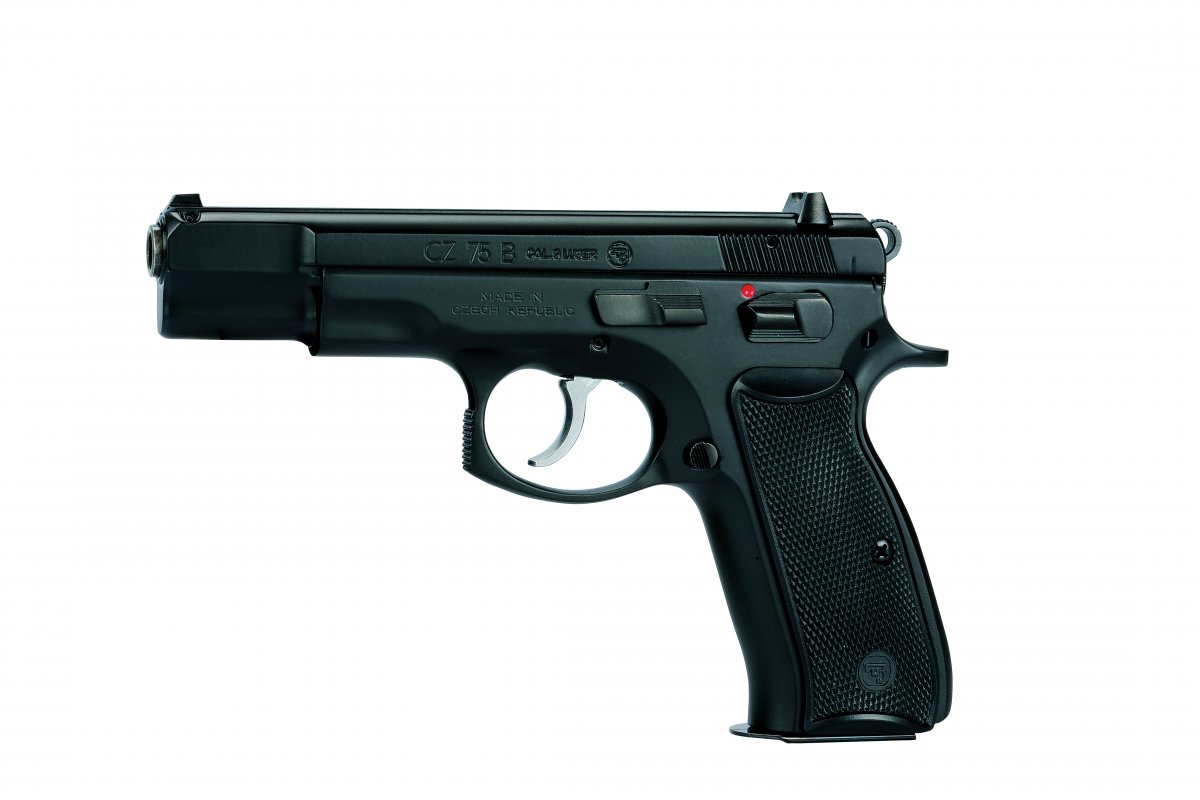 A modern version of one of the most famous pistols of all time. This all-steel, large-caliber SA | DA pistol with an external hammer still captivates users with its superb ergonomics and low trigger pull weight. The letter B stands for the automatic striker block, which improves drop safety.
Parameters and technical data
Height x Width x Length

144x36,5x208 mm

Barrel length

114 mm

Weight with empty magazine [g]

1170

Caliber

9 x 19

Magazine capacity

16

Sights

Luminescent

Trigger

SA/ DA
Frame

Steel

Grips

Polymer

Safety features

Safety notch on the hammer | Manual safety | Firing pin block

Size

Full-size

Trigger Pull Weight

SA: 20 N DA: 46 N

Trigger travel [mm]

SA: 9 ± 1 DA: 15 ± 1

Trigger reset [mm]

6-7
TECHNICAL DOCUMENTATION
Files to download
Product Testimonial
Stephan Lombard
I own my CZ 75 pre b for 22 year now. Carry it every day. It never let me down... No mel function!!! Just as accurate as the shadow 2.... CZ 75's is the best in the world!!!
17. 8. 2022 17:12
10 / 10
Sasho Nedelkovski
CZ 75B Compact, The best value for the money, crazy ergonomics, deadly precise, reliable, small package with enormous potential. Just love it. I have used many pistol models in the service this one is my favorite.
23. 8. 2022 18:58
10 / 10
Jacques Breedt
I purchased a 75B and dont think i will use any other type of handgun again , this is my personal carry gun which i also use for competitive shooting it has never failed me it chews any ammo and accuracy is always there this is a 1993 model , 29 years and still as good as new
Our guns and products are distributed into more than 90 countries