VIEW
CATALOGUES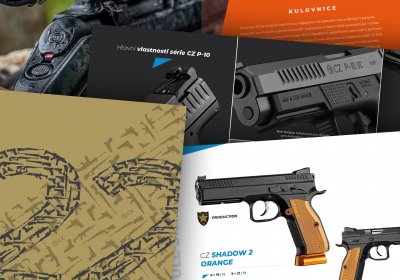 2022 Product Catalogue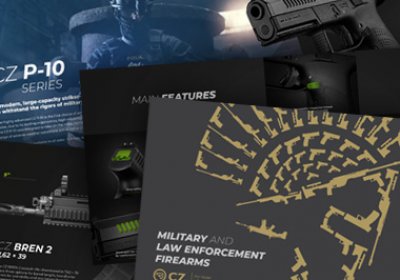 Military Catalogue
WHAT'S HAPPENING AT CZ
NEWS
CZ 75 REPUBLIKA auctioned for a record amount
16. 9. 2022
A limited edition CZ 75 REPUBLIKA pistol was auctioned on Tuesday, 13 September 2022 at an evening organized by the Goltz Fortress Gallery in the Czech Republic. The gun was auctioned together with other works of art. The price of 980,000 CZK (40,000 EUR) even surpassed the "Girl in the golden dresses" statue by the well-known Czech sculptor Olbram Zoubek. The CZ 75 REPUBLIKA pistol was sold for the highest amount from all works auctioned that evening, thus proving that alongside important works of art, engraved firearms from CZ are among today's best investments.
INFORMATION IN A NUTSHELL
ABOUT US
Česká zbrojovka a.s. is a manufacturer of top-class firearms and other high-precision engineering products.
countries of the world
are included in the CZ sales network, which covers all inhabited continents.
employees
is the current number of Česká zbrojovka a.s. employees thanks to the constantly increasing demand for CZ firearms.
years of experience
For several generations, we have been developing, producing and supplying great solutions for hunting, sport and armed forces.
firearms a day
Every day we produce an average of 1577 firearms.
Our guns and products are distributed into more than 90 countries
Open positions