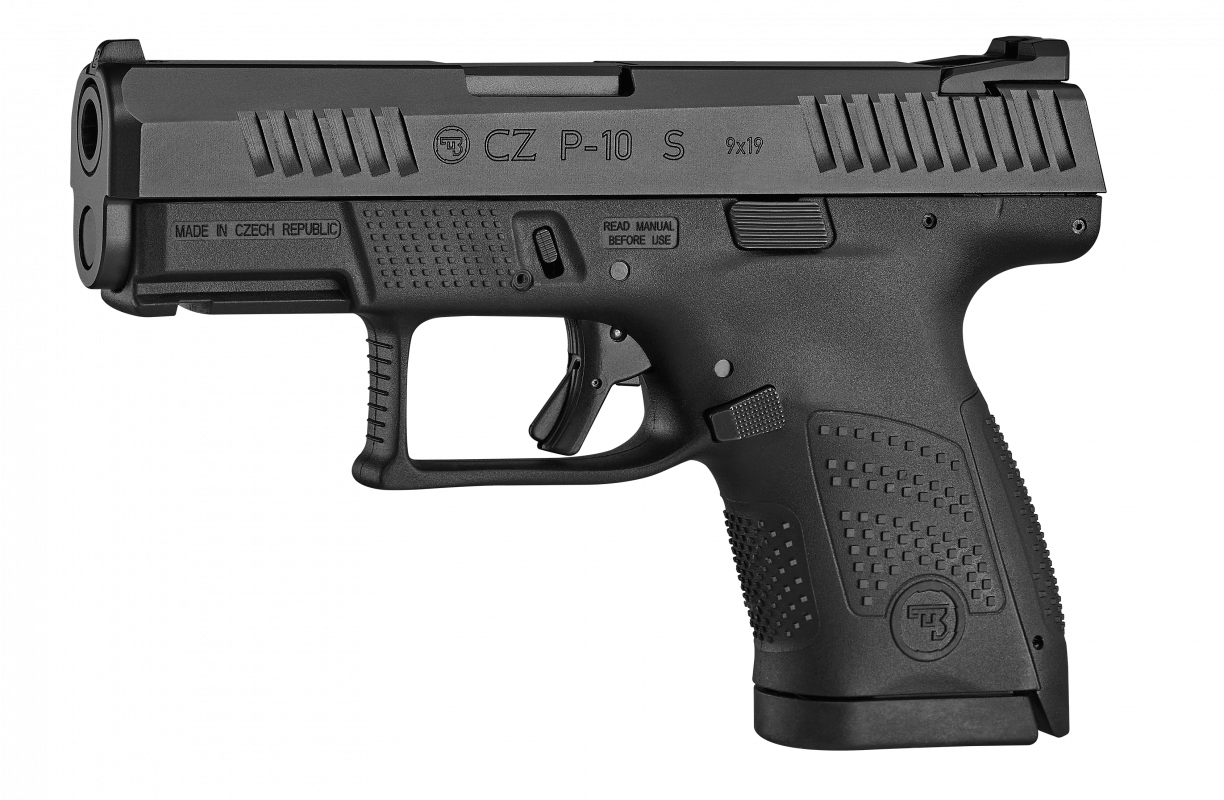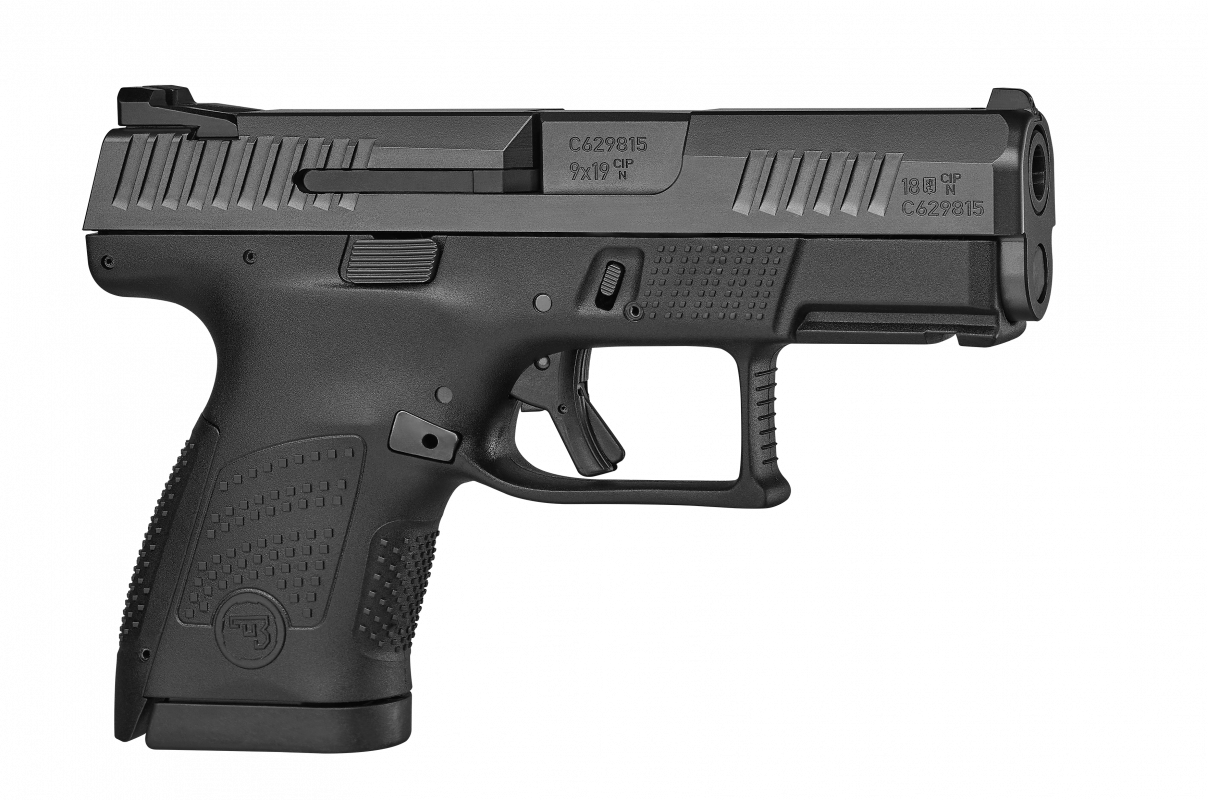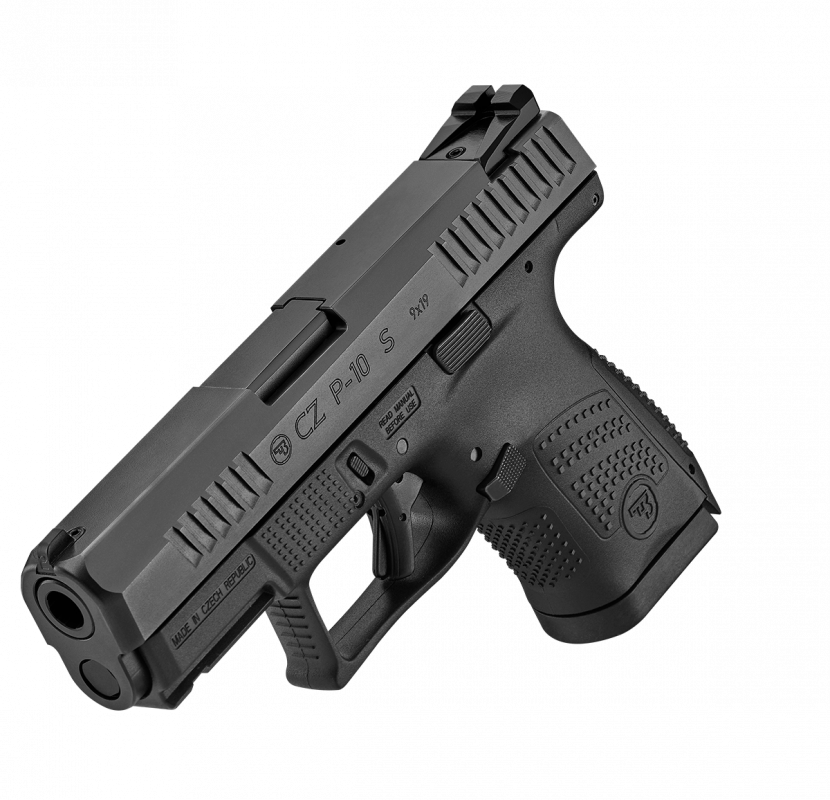 A powerful, large-capacity subcompact with optimized dimensions for concealed carry, while maintaining the best possible shooting comfort, reliability and accuracy. With a larger 12+1 firing capacity, which is impressive for its class, the CZ P-10 S can be easily increased by another two 9×19 mm rounds with the exchangeable magazine base plate.
Parameters and technical data
Height x Width x Length

116x32x170 mm

Barrel length

89,5 mm

Weight with empty magazine [g]

710

Caliber

9 x 19

Magazine capacity

12

Sights

Luminescent

Trigger

SFDA
Frame

Fiberglass-reinforced polymer

Safety features

Trigger safety | Trigger bar safety | Firing pin block

Size

Subcompact

Thread

No

Trigger Pull Weight

25 ± 4 N

Trigger travel [mm]

9 ± 1

Trigger reset [mm]

4
TECHNICAL DOCUMENTATION
Files to download
Product Testimonial
20. 3. 2021 23:35
10 / 10
Adriano Barbieri
I bought my first CZP10C two years ago, for shooting training, fun and home protection, the gun is very impressive, robust, precise, ergonomic, very reliable! I liked it so much that after a few months I ended up buying another CZP10, but this time it was the S model, to use as my first carry gun. The trigger adjust is amazing, it excels in the desired control and accuracy when compared to other weapons in the same category. Even though it is a ready-to-use pistol, the trigger release device has
Marek Orkiszewski
I am very happy with the pistol. Unfortunately, an increased magazine of 12 appears unavailable in whole Poland. How can I get hold of it?
Our guns and products are distributed into more than 90 countries
Dealer/Service Center Locator