Pistol CZ P-10 F 9×19 NATO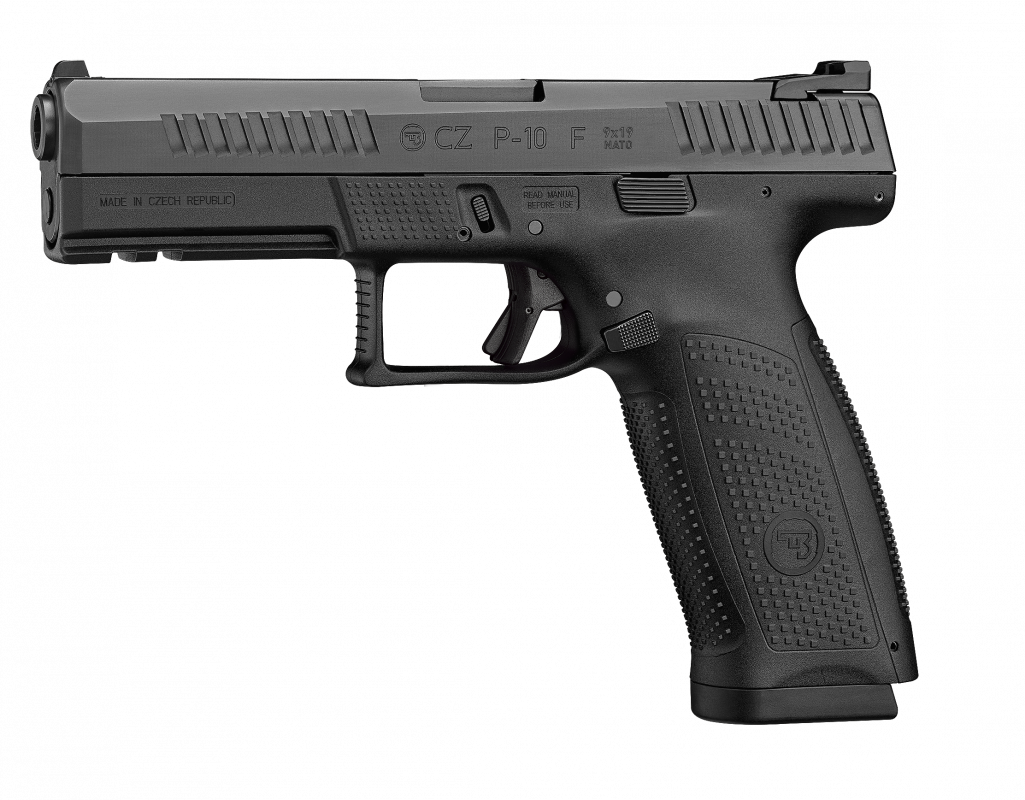 There are situations when a pistol user appreciates a good grip, a large magazine capacity or a long sight line. These are the main benefits of this new member of the exceptionally successful CZ P-10 family: a standard size striker fired model.
Parameters and technical data
Height/width/lenght

150/32/203 mm

Barrel length

114 mm

Weight

0,80 kg

Caliber

9×19 NATO

Magazine capacity

19 (9×19)
Sights

Tritium

Trigger

SFDA

Frame

Highly durable polymer

Safety features

Trigger safety | Trigger bar safety | Firing pin block

Size

Full-size
Product Evaluation
There are currently no evaluations for this product.
TECHNICAL DOCUMENTATION
Files to download
Our guns and products are distributed into more than 90 countries