Come and visit us at IDET 2019!
22. 5. 2019
9. – 31 May 2019 / Booth No. P-103
From 29 to 31 May 2019, Česká zbrojovka a.s. will take part in the traditional IDET International Defence and Security Technologies Fair that takes place every two years at the Brno Exhibition Centre. The IDET fair is this year's most important European event of its kind, where tens of thousands of professional visitors from around the world present the world's leading companies focused on the development and production of defence technologies. The Česká zbrojovka exhibition can be found in Hall P, Booth No. 103.
That includes, of course, Česká zbrojovka a.s., Uherský Brod, with its extremely successful military programme. This programme will be represented mainly by the new CZ BREN 2 BR combat rifle (in the powerful 7.62x51 NATO calibre), the latest version of CZ BREN 2 assault rifles and the CZ SCORPION EVO 3 submachine gun. Automatic versions of these models will be complemented by their semi-automatic versions CZ BREN 2Ms (available in popular calibres .223 Rem and 7.62×39) and CZ SCORPION EVO 3 S1 CARBINE (ideal gun for modern sport shooting disciplines and hobby shooting). The CZ TSR sniper rifle will not be missing either.
Visitors will also see a comprehensive range of striker-fired CZ P-10 pistols. This year, the compact CZ P-10 C is complemented by versions CZ P-10 F (standard-size pistol with above-standard magazine capacity of 19 cartridges in the 9x19 NATO calibre), semicompact CZ P-10 SC (combination of a standard-size barrel and slide with a compact-size polymer frame) and subcompact CZ P-10 S (suitable primarily for personal protection or as a backup weapon of military and law enforcement personnel).
The Česká zbrojovka display will also include 4M Systems, manufacturer of tactical equipment, and CZ Export Praha, supplier of ammunition and specialised solutions for military and law enforcement.
Our display, which will boast a brand new design this year, can be found in Hall P at Booth No. 103.
We are looking forward to your visit!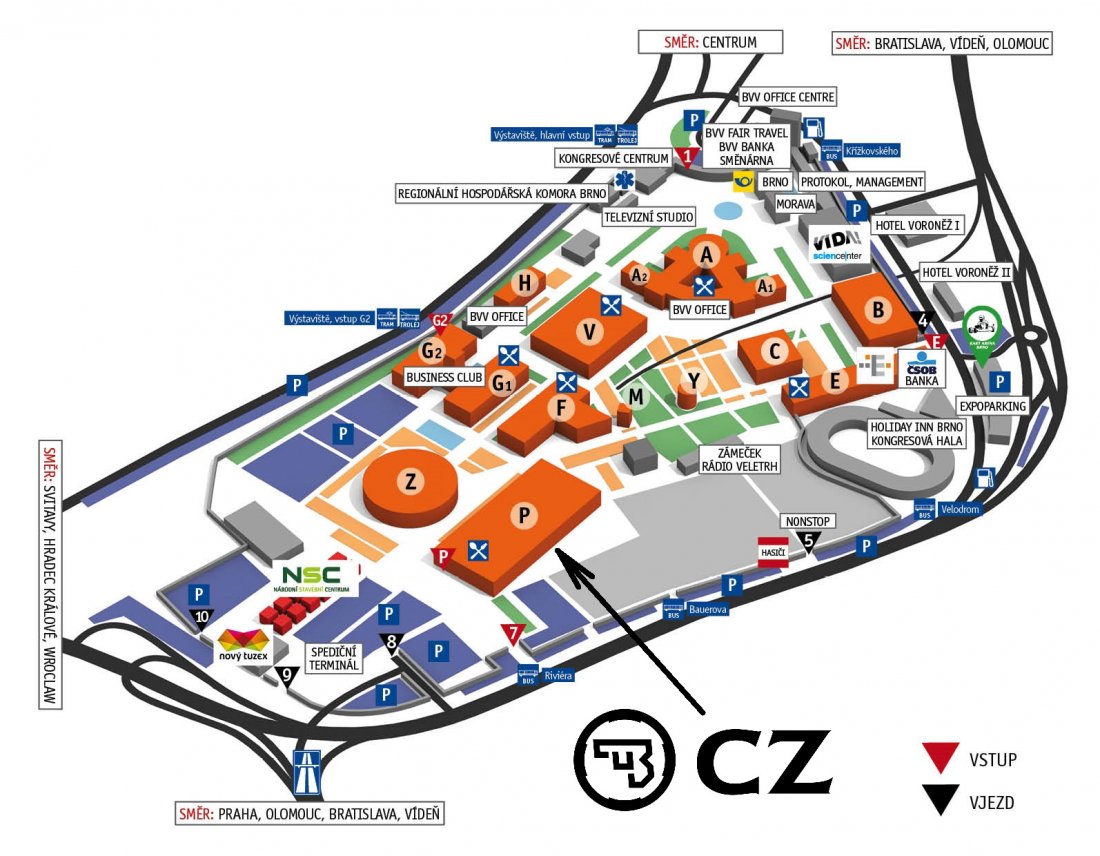 Our guns and products are distributed into more than 90 countries