Invitation to Future Forces International Exhibition 2018
15. 10. 2018
17 to 19 October 2018 / Hall 3 – Booth No. 325
Future Forces International Exhibition presents the latest technologies and approaches to ensure defence and security at national as well as international level. This year it will be held from 17 to 19 October at PVA EXPO in Prague – Letňany. One of the exhibitors displaying their products will be Česká zbrojovka a.s. The company will present its complete military programme with CZ firearms and products of ballistic protection and tactical accessories made by CZ 4M.
On this occasion, visitors coming to the Česká zbrojovka booth will be able to see firearms designed primarily for military and law enforcement. It will be the first exhibition for the new generation CZ BREN 2 BR light combat rifle in the high-performance 7.62x51 NATO calibre. It is a new, top-class personal automatic firearm, which boasts exceptional reliability, high accuracy, great ergonomics and easy use. Compared to the 5.56x45 NATO or 7.62x39 calibre assault rifles, CZ BREN 2 BR achieves significantly greater effective range and greater effect in the target. All this without significantly increasing the weight of the gun.
Other displayed firearms from the production of CZ service guns will include a brand new, highly accurate sniper rifle CZ TSR for military and law enforcement and long-distance shooting, modern assault rifle CZ BREN 2 with various barrel lengths in calibres 5.56x45 NATO and 7.62x39, modern submachine gun CZ SCORPION EVO 3 A1 in the 9x19 calibre, used by security forces and armies around the world, or the high-accuracy semi-automatic CZ SCORPION EVO 3 S1 CARBINE in the 9x19 calibre.
The booth will also display several pistols including this year's Optics Ready novelties – CZ P-10 C OR and CZ SHADOW 2 OR. These models have an adjusted slide for easy and highly durable installation of modern miniature reflector sights. Visitors will also be able to see the classic models of these pistols – CZ P-10 C compact-size pin-striker pistol and polymer pistols CZ P-07 and CZ P-09. Sport models will be represented by the popular CZ SHADOW 2, which, in the hands of the CZ Shooting Team, collects achievements  around the world.
Visitors of the CZ booth will be able to try unique ballistic shirts CZ 4M SPIRIT, which are currently the subject of interest of special units from around the world, or a new ballistic plate carrier CZ 4M STRIKER 2.0 developed and used by the Rapid Reaction Unit of the Police of the Czech Republic.
Come to our booth No. 325 in Hall 3 and personally see our products.
We are looking forward to your visit!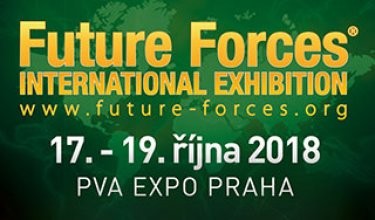 Our guns and products are distributed into more than 90 countries