Members of the CZ Shooting Team win 12 medals at the Extreme Euro Open!
28. 6. 2023
The CZ Shooting Team was very successful at the Extreme Euro Open, which took place from 18th to 25th June 2023 at the Hodonice shooting range, near the Czech city of Znojmo. This competition is one of the biggest and most difficult of the shooting season, with the largest participation of shooters from all over the world. A total of 1,078 competitors from 53 countries were in attendance.
The Extreme Euro Open is a practical shooting competition that follows IPSC Level III rules. As expected, this year's event was very well organized. Competitors faced 30 attractive, but very difficult, shooting scenarios. Each of the stages required shooting at fixed and moving targets.
Members of the international CZ Shooting Team achieved excellent results at the competition, dominating all main divisions and winning 6 gold, 3 silver and 3 bronze medals.
Frenchman Eric Grauffel finished first in the PRODUCTION division, leaving behind 179 competitors, with Czech Michal Stepan winning a silver medal. Another member of the CZ Shooting Team, Serbian Ljubisa Momcilovic, took home the bronze medal and finished first in the Senior category. In the Lady category of the PRODUCTION division, the gold medal went to a new member of the CZ Shooting Team, Italian Camilla Almici. All CZ Shooting Team members in this division used CZ Shadow 2 Orange pistols to secure their wins.
In the OPEN division, CZ Shooting Team member Robin Sebo beat all 121 competitors, with Miroslav Havlicek finishing just behind Swede Erik Stjernlof with a bronze medal. The silver medal in the Lady category of the OPEN division went to Martina Sera. Members of the CZ Shooting Team shooters used CZ 75 TS Czechmate models to compete in this division.
Members of the CZ Shooting Team took home all medals In the STANDARD division – gold was won by Filipino Kahlil Adrian Viray, silver by Zdenek Lihene and bronze by Josef Rakusan. CZ TS 2 Orange pistols helped each of them to secure their wins.
Two additional medals were won by CZ Shooting Team members in the PRODUCTION OPTICS division: Filipino John Gino Edcel came in first and Slovak Andrej Hrnciarik finished right behind him. Both CZ Shooting Team members used a CZ Shadow 2 OR model to win their medals.
CZ would like to congratulate the winners and wish all shooters lots of success in the remaining competitions this season. It would also like to thank the organizers for ensuring smooth operation of the competition and all judges for their commitment.

Competition results:
PRODUCTION division
1. Eric Grauffel (FRA), CZ Shooting Team                  100 %

2. Michal Stepan (CZE)                                                         93,25 %
3. Ljubisa Momcilovic (SRB), CZ Shooting Team     90,62 %
6. Miguel Ramos (PRT), CZ Shooting Team                    88,81 %
PRODUCTION division, Senior category

1. Ljubisa Momcilovic (SRB), CZ Shooting Team
PRODUCTION division, Lady category

1. Camilla Almici (ITA), CZ Shooting Team
OPEN division

1. Robin Sebo (CZE), CZ Shooting Team                    100 %
2. Erik Stjernlof (SWE)                                                           92,37 %
3. Miroslav Havlicek (CZE), CZ Shooting Team        92,20 %
OPEN division, Lady category

2. Martina Sera (CZE), CZ Shooting Team
STANDARD division
1. Kahlil Adrian Viray (PHL), CZ Shooting Team       100 %
2. Zdenek Liehne (CZE), CZ Shooting Team             90,17 %
3. Josef Rakusan (CZE), CZ Shooting Team              86,12 %
6. Petr Znamenacek (CZE), CZ Shooting Team             80,94 %
PRODUCTION OPTICS division
1. John Gino Edcel (PHL), CZ Shooting Team           100%
2. Andrej Hrnciarik (SVK), CZ Shooting Team          95,76 %
3. Dylan Keppel (NLD)                                                           95,57 %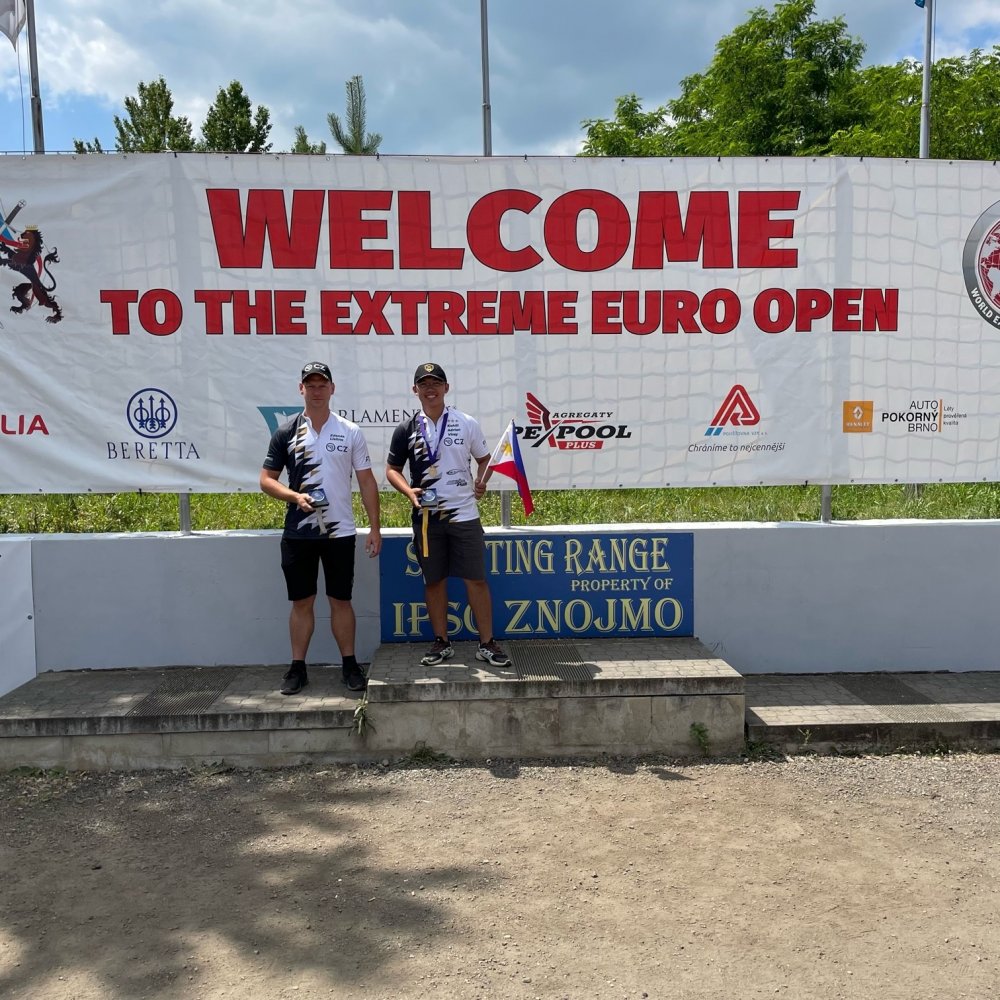 From the left: Zdenek Liehne and Kahlil Adrian Viray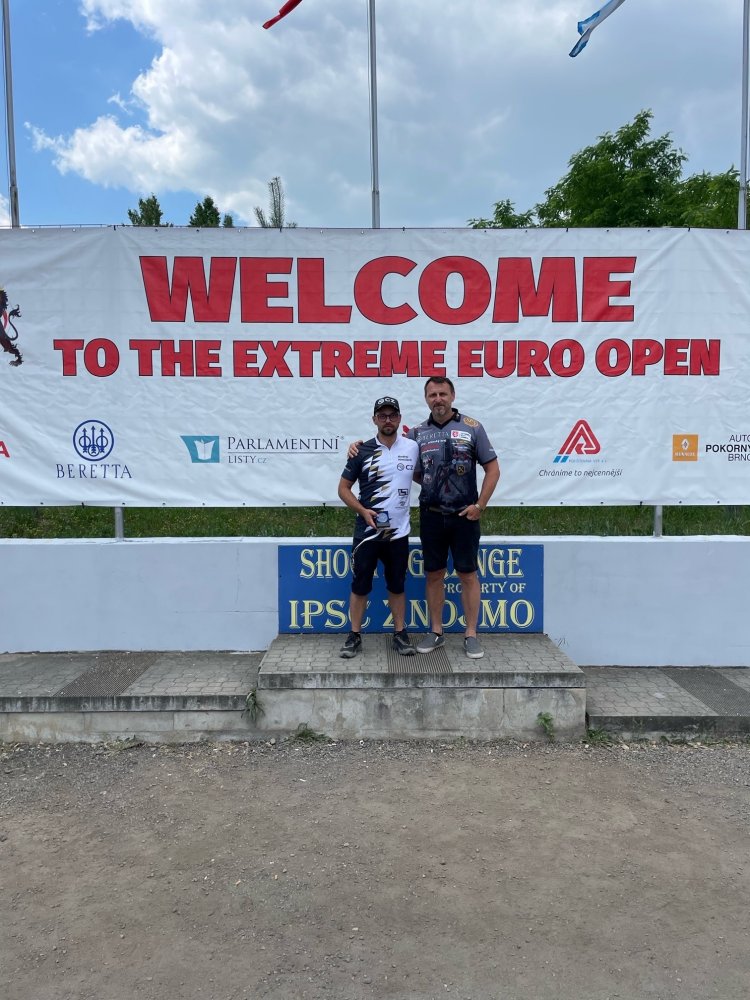 On the left: Andrej Hrnciarik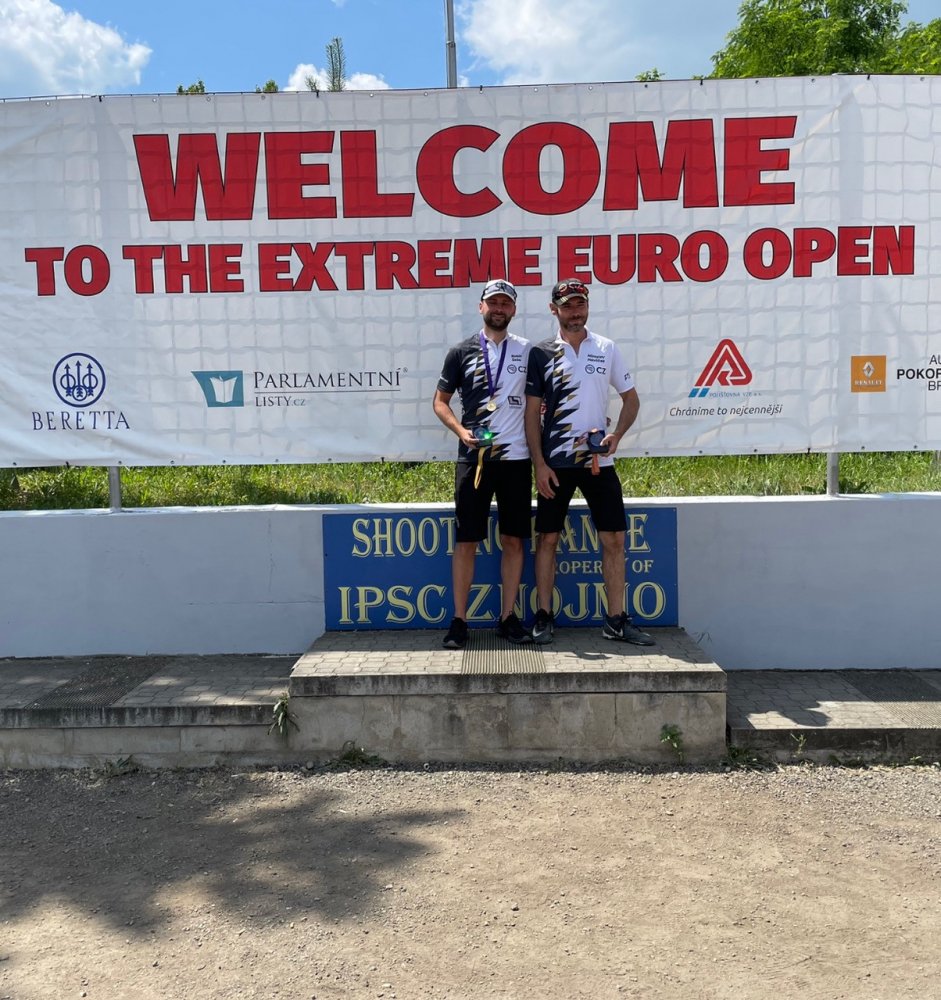 From the left: Robin Sebo and Miroslav Havlicek
Our guns and products are distributed into more than 90 countries