Setkání Stretnutie festival with the support of Česká zbrojovka a.s.
7. 5. 2019
Between 13 and 18 May 2019, the 24th Czech-Slovak theatre festival called Setkání Stretnutie will be held in Zlín. The general partner of the festival is Česká zbrojovka a.s. The Zlín City Theatre will host both Czech and Slovak ensembles. 
Česká zbrojovka a.s., as one of the most prominent companies in the Zlín Region, supports not only education and sport, but also the cultural life of the population in this region. That is why we again decided to support the Setkání Stretnutie festival, which has gradually become a traditional event in the Zlín Region," says Ladislav Britaňák, CEO of Česká zbrojovka a.s.
This year, visitors will be able to see sixteen different plays over the course of six days on the stage of Velký sál (great hall), Malá scéna (little theatre) or Studio Z and others. The ensembles that will be performing include Prague ensembles of the Dejvice Theatre or Palmovka Theatre, Petr Bezruč Theatre in Ostrava or the Slovak National Theatre in Bratislava. The festival will also include professional seminars and lectures, special meetings with authors, retrospective exhibition and retrospective "video booth" providing a look back at past y
ears of the festival or performances of street music and theatre productions in the streets, around the theatre and around Zlín.
For more information about the Setkání Stretnutie festival and the detailed programme of the 24th year, visit the official website of the Zlín City Theatre:
https://www.divadlozlin.cz/cs/divadlo/setkani-stretnutie/
Even this year Česká zbrojovka expresses its relation to culture. At the turn of June and July, it will also support the 54th Karlovy Vary International Film Festival.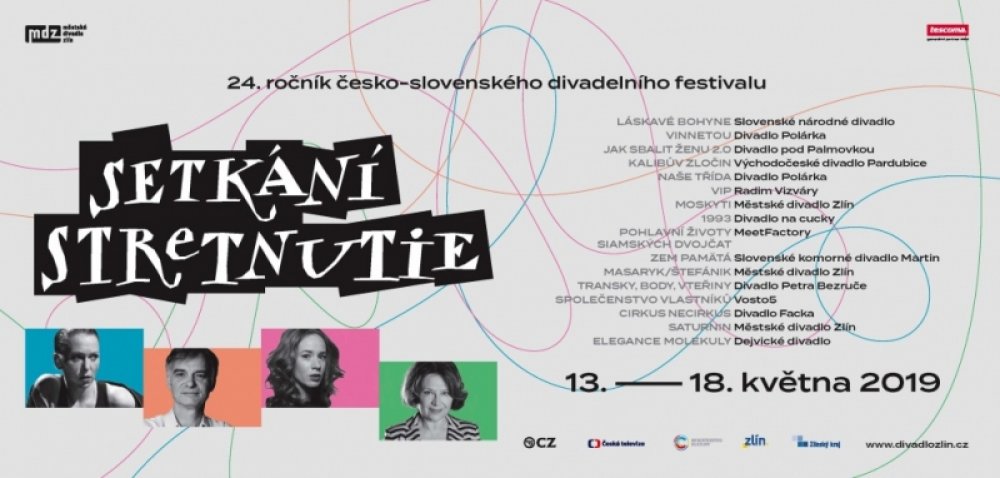 Our guns and products are distributed into more than 90 countries