CZ TS 2 – A new generation of the successful sports special
16. 11. 2020
16. 11. 2020 (Uherský Brod) - Ceska zbrojovka (CZ) presents the CZ TS 2. A new sport pistol series optimized for competing in the IPSC Standard Division.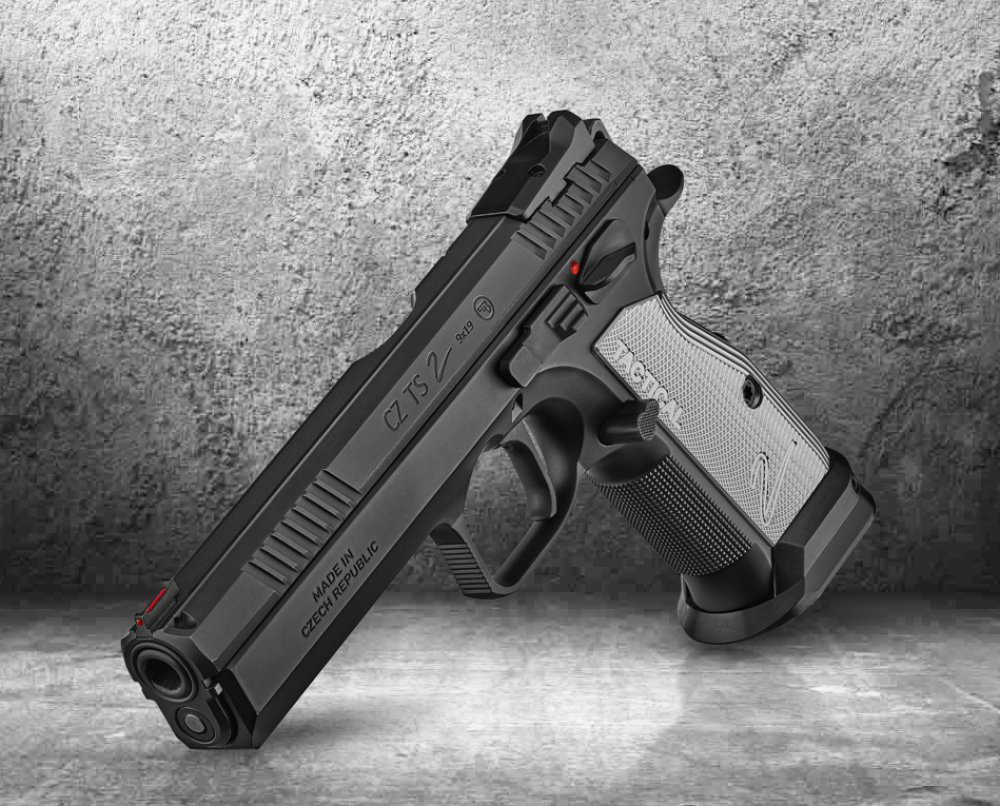 Since 2005, CZ 75 TACTICAL SPORTS (TS) has been the name of top sport specials based on the legendary CZ 75 model. The performance enhanced, single-action TS series has been designed primarily for the IPSC Standard Division. This division only allows the use of models that do not have optical sights or compensators mounted and they meet strict size restrictions (pistol must fit in a 225 × 150 × 45 mm box).
With the original CZ 75 TS model in hand, shooters on the CZ Shooting Team achieved winning results at some of the most prestigious international competitions. Since 2015, CZ factory shooting team competitors in the Standard Division have been using an improved variation of this model the hand-fitted CZ 75 TS ORANGE.
The new CZ TS 2 series is the result of independent development, where the extensive experience of CZ Shooting Team members was combined with the very latest design and production processes.
The main features and benefits of CZ TS 2 pistol include:
 • Single-action (SA) only trigger mechanism with short travel and quick reset
• Increased accuracy and service life due to the use of high quality materials and utilization of the latest technologies
• Improved frame and slide geometry for easier, faster and more reliable operation
• Attractive design of the slide, frame and sport hammer
• Improved ergonomics that contribute to comfortable handling during firing
• Aggressive checkering optimized for a reliable grip in a wide range of conditions
• 1mm red fiber optic front sight for quick and intuitive aiming
• Durable finish
• Long service life and high reliability with various types of ammunition
• Machined magwell and flat, anodized duralumin base
• A wide range of components and accessories available for extensive user customization
Shooting according to IPSC rules was created in the 1970s as a dynamic sport that combines speed with precision. It consists of several divisions, with the most important being Open, Production and Standard. During competition, shooters are required to fire from different positions and at static/moving targets while in motion. The strategy for solving each shooting scenario is not predetermined and only the results of the point-based evaluation system determine the winner, which takes shooting speed and accuracy into account. IPSC shooting places extraordinary demands on weapons, both within the competition itself and during intensive training, where tens of thousands of rounds are fired. Special CZ sport models have long been among the best and most successful pistols for this popular sport.
Read a detailed article about the new CZ TS 2 series on the CZ blog here: 
https://www.czforthosewhoknow.com/blog/2020/11/16/cz-ts-2-a-new-advanced-sports-special-for-the-ipsc-standard-division/ 
Our guns and products are distributed into more than 90 countries