CZ Shooting Team and CZ firearms triumph at 2022 IPSC Handgun World Shoot
3. 12. 2022
The nineteenth IPSC Handgun World Shooting Championship was held from 16 November to 3 December 2022 in Pattaya, Thailand. CZ was the main sponsor of this exciting competition, which featured 1,600 of the best shooters from 50 countries around the world. In addition to its sponsorship, CZ's international team recorded the greatest success in its history by dominating two of the three main divisions. Members of the CZ Shooting Team took home a total of five medals in the individual competitions - four gold and one silver – and placed second and third in the team competition!

Thirty challenging stages were prepared in Thailand for competitors in the championship. After five years of demanding training and preparation, CZ Shooting Team members performed as expected and completely dominated two of the three main divisions of the competition.

The king of the PRODUCTION division was Frenchman Eric Grauffel, who won gold with a CZ SHADOW 2 ORANGE pistol in hand and claimed his eighth world championship title in the Overall category! His teammates, however, were not left behind. Another shooter on the CZ Shooting Team, Argentinian German Romitelli, won silver in this division, and Michal Stepan finished fourth, with the bronze medal just four points out of reach.

In the Senior category of the PRODUCTION division, Ljubisa Momcilovic, a Serbian member of the CZ Shooting Team, won the title of World Champion and finished at an impressive eighth place overall.

Another two gold medals for the CZ Shooting Team were won in the STANDARD division thanks to the outstanding shooting performance of Filipino Kahlil Adrian Viray, who dominated both the Junior and Overall categories of the division. He also took home a third gold medal in this same division as part of the Filipino men's team. To achieve these spectacular results, Kahlil used a new sport pistol model from CZ - the CZ TS 2 ORANGE. This firearm couldn't have asked for a better introduction to the sport shooting world!

Shooters from the Czech Republic were part of the most successful teams in Thailand: the three-man men's team, with all members from the CZ Shooting Team, came out third in the STANDARD division and the women's team, with one member from the CZ Shooting Team, secured a silver medal.

Members of the CZ Shooting Team also managed to break three world records at this World Championship: Eric Grauffel in the PRODUCTION division, Ljubisa Momcilovic in the Senior category of the PRODUCTION division, and Kahlil Adrian Viray in the Junior category of the STANDARD division.

As the main sponsor of the competition, and global IPSC partner, CZ thanks all who participated in the organization and preparation of the event. They also wish to thank all judges and competitors, as well as congratulate the winning shooters on their impressive results!


Competition results - Individual:

PRODUCTION division – Overall
1. Eric Grauffel (FRA), CZ Shooting Team                               100 %
2. German Romitelli (ARG), CZ Shooting Team                    95,32%
3. Aeron Jhon Lanuza (PHL)                                                              93,43%
4. Michal Stepan (CZE), CZ Shooting Team                           93,28%
8. Ljubisa Momcilovic (SER), CZ Shooting Team                  90,88 %
11. Miguel Ramos (PRT), CZ Shooting Team                           88,61 %
PRODUCTION division, Senior category
1. Ljubisa Momcilovic (SER), CZ Shooting Team
PRODUCTION OPTICS division
11. Andrej Hrnciarik (SVK), CZ Shooting Team
STANDARD division – Overall
1. Kahlil Adrian Viray (PHL), CZ Shooting Team                   100 %
2. Rolly Nathanie Tecson (PHL)                                                       97,78%
3. Nils Jonasson (USA)                                                                        94,59%
7. Zdenek Liehne (CZE), CZ Shooting Team                         86,71 %
8. Gaston Quindi Vallerga (ARG), CZ Shooting Team         82,76 %
11. Josef Rakusan (CZE), CZ Shooting Team                         81,58 %

STANDARD division, Junior category
1. Kahlil Adrian Viray (PHL), CZ Shooting Team
OPEN division – Overall
1. Christian Sailer (USA)                                                    100 %
2. Edcel John Gino (PHL)                                                99,39 %
3. Chris Tilley (USA)                                                            98,22 %
5. Robin Sebo (CZE), CZ Shooting Team               96,61 %
OPEN division, Lady category
4. Martina Sera (CZE), CZ Shooting Team

Competition results – Team:

STANDARD division, Men
Philippines – Kahlil Adrian Viray, Rolly Nathanie Tecson, Joseph Jr Bernabe and Gerard Loy
USA – Nils Jonasson, Blake Miguez, Timothy Yackley and Gorka Ibanez
Czech Republic – Zdenek Liehne, Josef Rakusan and Petr Znamenacek (all members of CZ Shooting Team)

OPEN division, Lady
USA – Jessie Harrison, Sloan Sanders, Janet Tsui and Meghan Smiley
Czech Republic – Martina Sera (CZ Shooting Team), Lenka Horejsi and Katerina Sustrova
Philippines – Jessica Tampoco, Andrea Bernos, Erin Mattea Micor and Janice Navato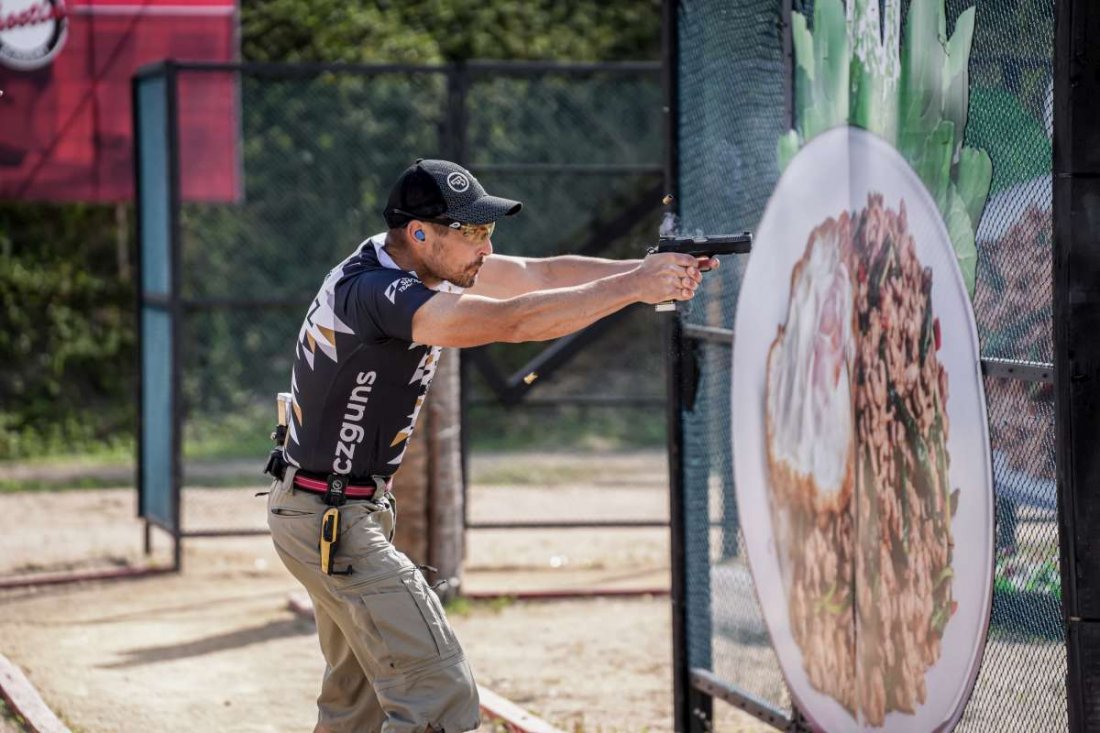 Eric Grauffel (FRA), CZ Shooting Team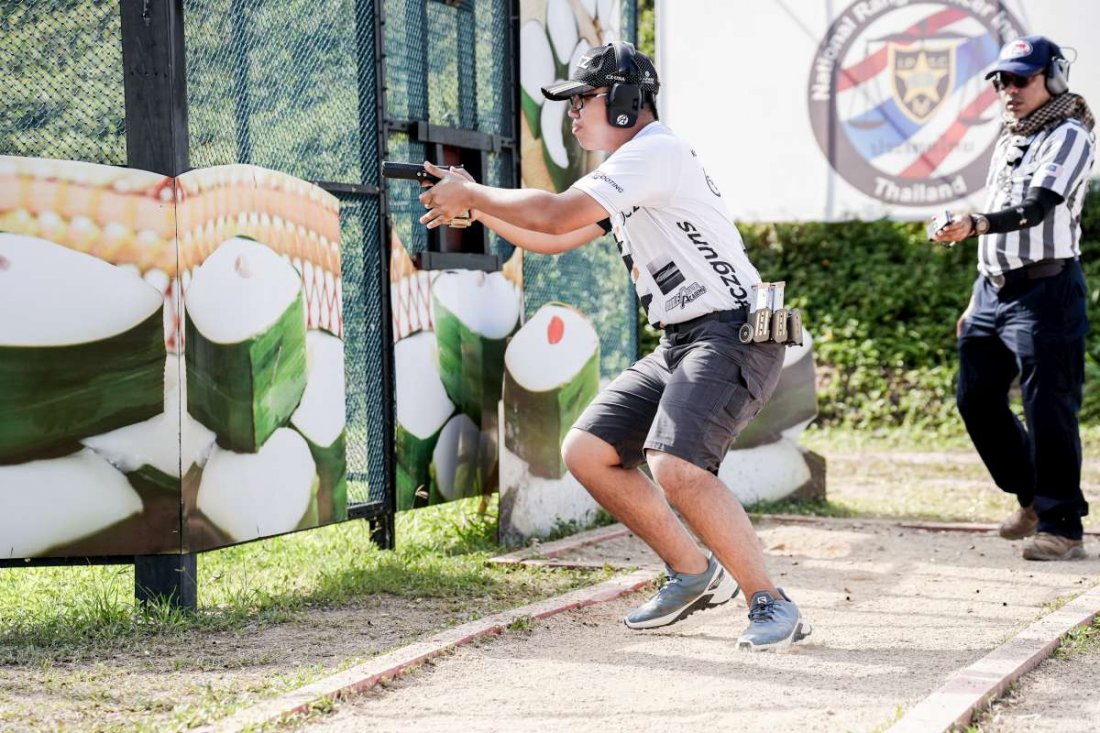 Kahlil Adrian Viray (PHL), CZ Shooting Team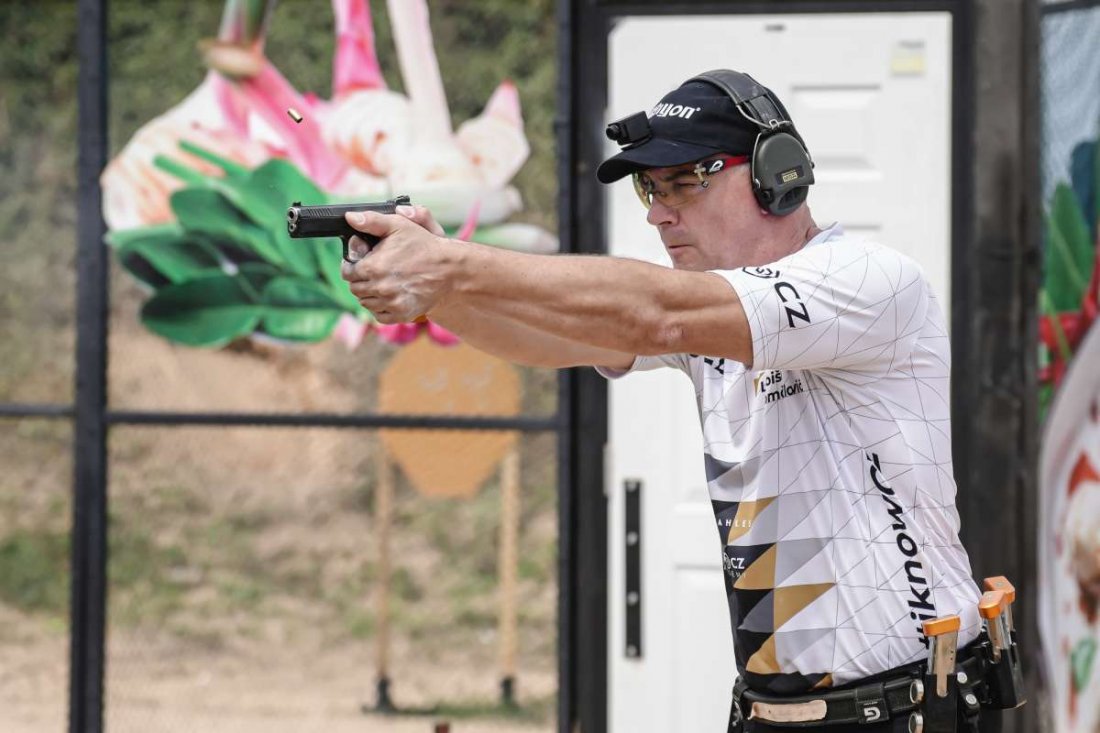 Ljubisa Momcilovic (SER), CZ Shooting Team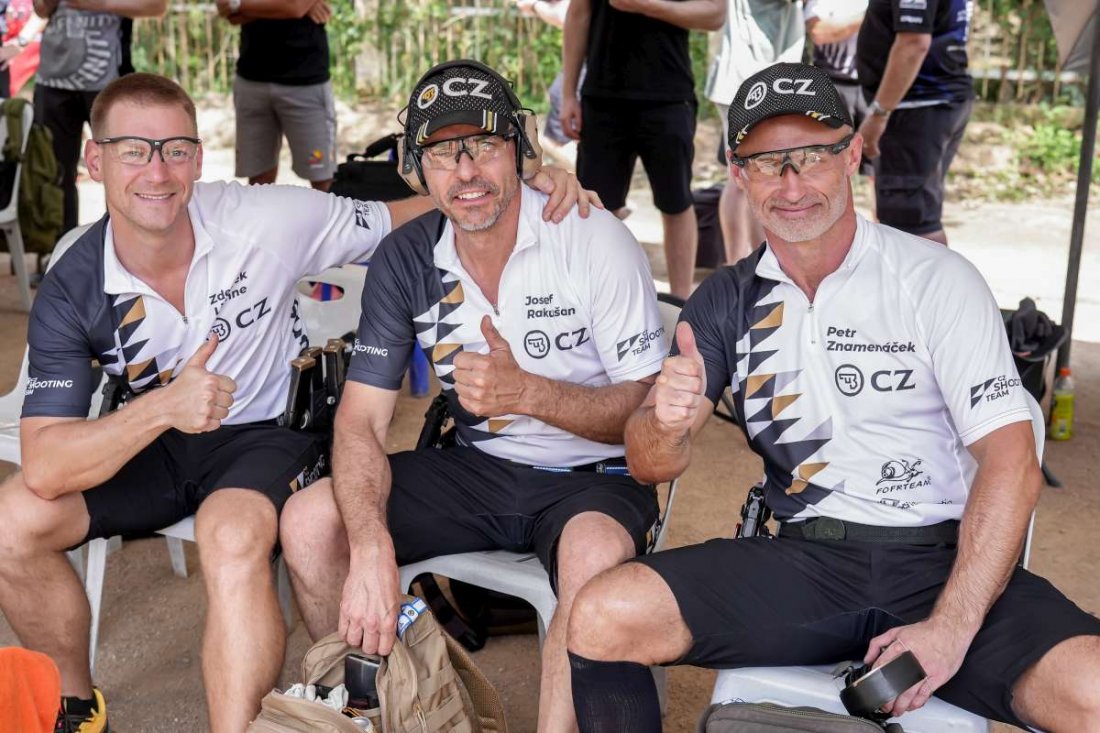 The winning team from the Czech Republic in the STANDARD division - Zdenek Liehne (CZE), Josef Rakusan (CZE) and Petr Znamenacek (CZE) (all members of CZ Shooting Team)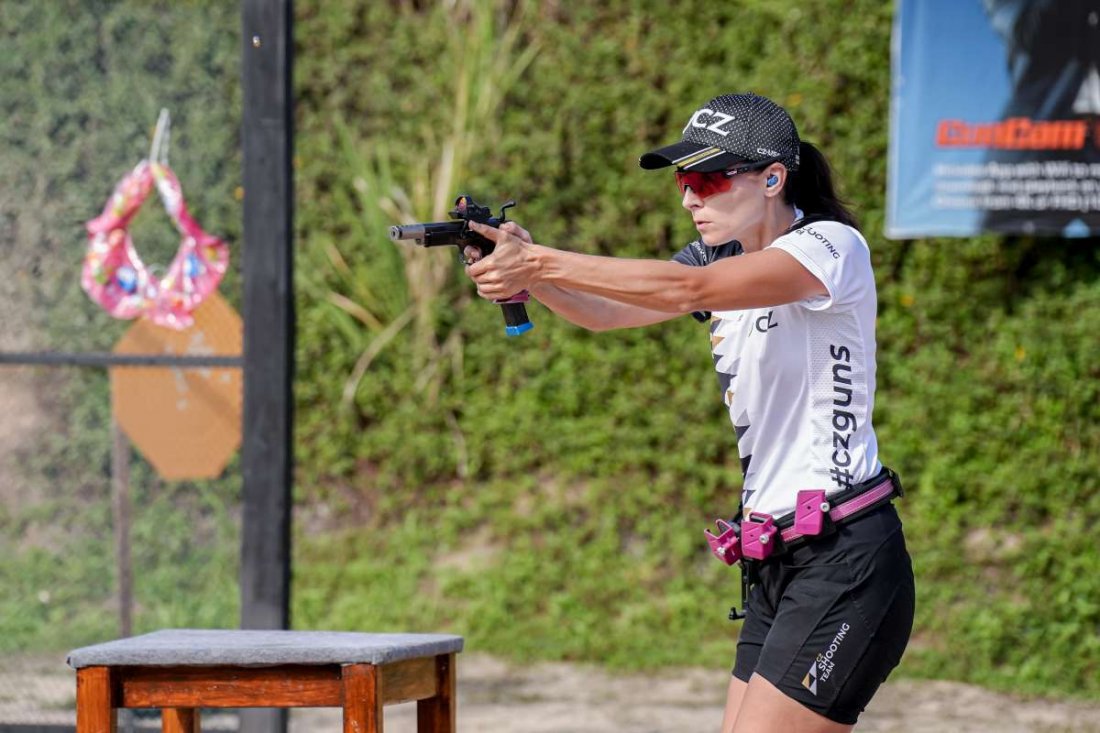 Martina Sera (CZE), CZ Shooting Team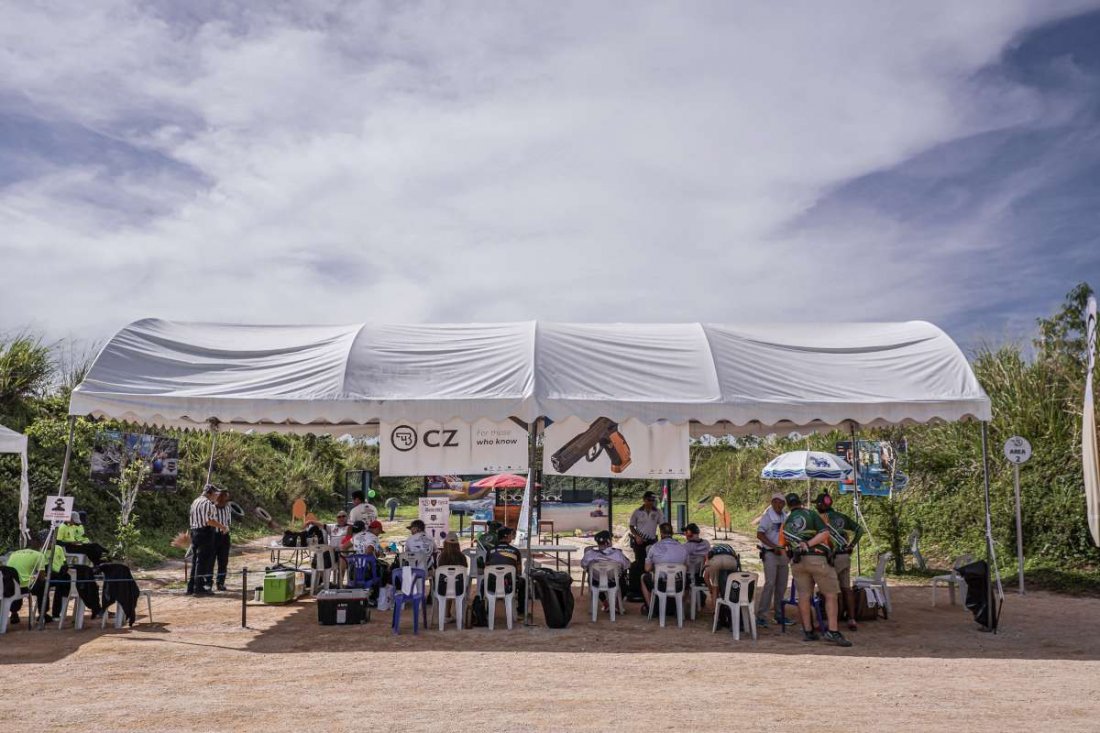 CZ was the official sponsor of the 2022 IPSC Handgun World Shoot 
Our guns and products are distributed into more than 90 countries