CZ introduces the CZ 457 CARBON rimfire rifle – the first CZ firearm with a carbon fiber wrapped barrel
15. 11. 2023
The CZ 457 CARBON is an extremely lightweight rimfire rifle that opens up a new dimension in shooting. It is the ideal firearm for extended stays in the countryside, as well as for sport or recreational shooting.
A new, key feature of this addition to the popular CZ 457 family of bolt-action rifles is an innovative composite barrel, which combines the best characteristics of steel and carbon fiber, and provides many unique advantages.
The most important advantages of the steel-carbon barrel include a radical reduction in weight, efficient heat dissipation during extended firing sessions and reduced vibrations after each shot. The steel core of the barrel is cold hammer forged and equipped with a MATCH chamber.
As a result, the 22 LR CZ 457 CARBON weighs only 2,15 kg, making it the lightest model in the CZ 457 rimfire rifle series, while still providing the same impressive accuracy as varmint models!
CZ 457 CARBON features:
Unmatched weight of only 2,15 kg
Innovative, ultra-lightweight 525 mm (20") steel-carbon barrel
Barrel equipped with MATCH chamber
Polymer stock with soft-touch finish
Digital camouflage pattern on stock
CZ's own highly durable, anti-corrosion finish on metal components
5-round polymer magazine
Visit the CZ 457 CARBON microsite: https://cz457.czub.cz/carbon/
Official product video: https://youtu.be/yW2TAobGX44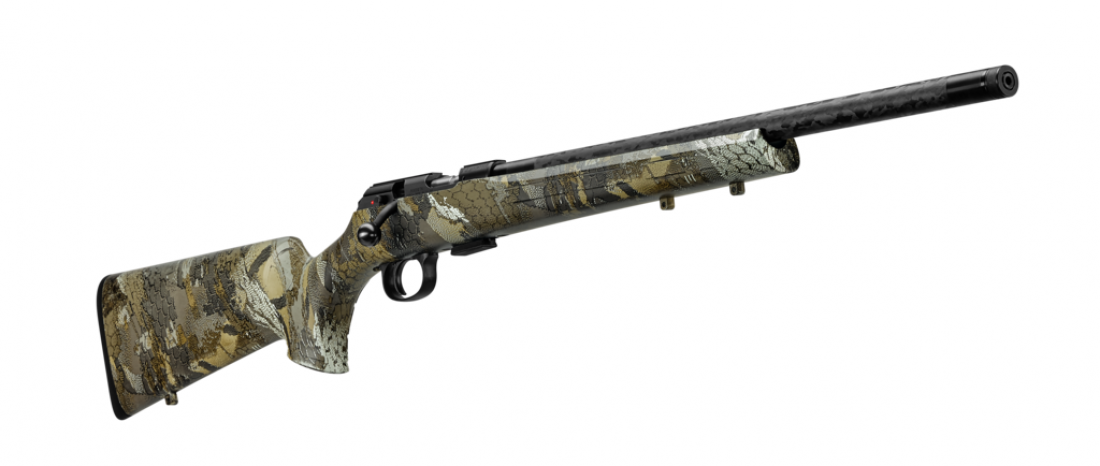 Our guns and products are distributed into more than 90 countries
Dealer/Service Center Locator