Build your own firearm online with the CZ Configurator!
25. 4. 2023
The CZ Configurator is the world's first online tool that gives you the power to fully customize and order the CZ firearm of your dreams from the comfort of your phone or computer. CZ gives you full control in the construction and accessorizing of your gun.
Our online CZ Configurator is now available in seven countries – Czech Republic, Austria, France, Germany, Poland, Slovakia, and the USA. The specific range of CZ models may vary for each country, so be sure to select your country in the configurator to see what models are available. Although it varies from model to model, the range of customization options includes calibers, colors, components, controls and accessories.
Customers can now configure and order the CZ BREN 2 Ms semi-automatic rifle with the CZ Configurator.
If the CZ Configurator is not yet available in your country, you can still try out the international English version of the Configurator from anywhere in the world to build your custom firearm online, but will not be allowed to order it.
Just visit www.czconfigurator.cz.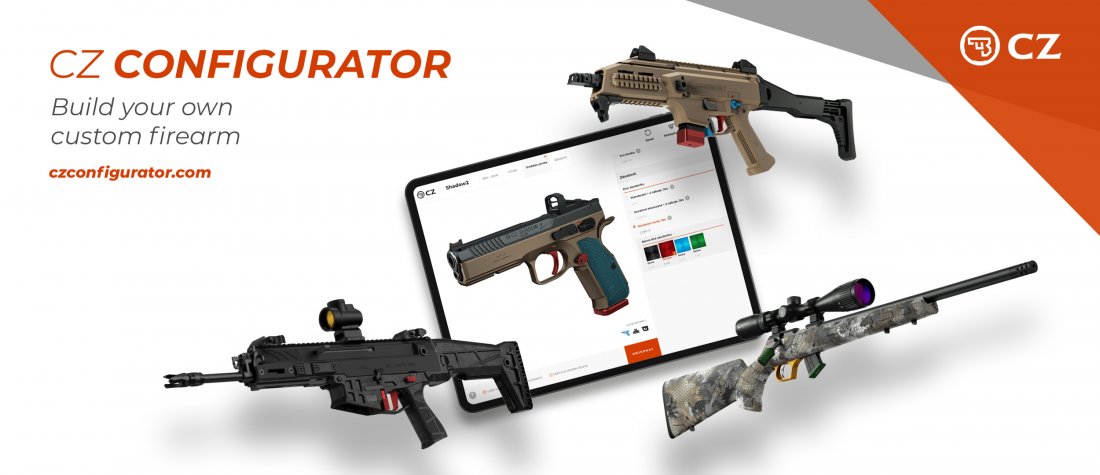 Our guns and products are distributed into more than 90 countries