Auction of CZ 75 Order of the White Lion limited edition pistol
16. 12. 2022
The first NFT auction of the limited edition, hand-engraved CZ 75 Order of the White Lion pistols was launched today, commemorating the 100th anniversary of the Czech Republic's highest state decoration. The auction, which will run until Friday 23 December, will offer ten pieces of this unique, artistically decorated pistol with the serial numbers RBL-003 to RBL-012.
In the following weeks, additional pieces of this limited edition will be offered via NFT auction. The NFT token serves as a certificate of authenticity for collectors and as a voucher for the purchase of a specific, physical weapon. Those interested in the NFT token auction and purchase of CZ 75 Order of the White Lion pistols can find more information at: https://auctionportal.coltczgroup.onblocktrust.com/
Each auction will run for 7 days and have a grace period at the end. The starting price, minimum bid value, period of validity for each NFT voucher, and other details are listed in a separate Frequently Asked Questions section that can be accessed by registering at the link above.
Each CZ 75 Order of the White Lion pistol will be offered separately during the auction, so you can bid on the serial number of your choice, as well as on any number of NFT vouchers for CZ 75 Order of the White Lion pistols.
The winner of the auction will be contacted to arrange the process of purchasing the physical pistol (the first step in this process is to check if the winner is eligible to purchase a firearm). The pistols will be gradually delivered over the next year to holders of digital auction certificates, as they are still in the process of being handcrafted.
More information about the limited edition CZ 75 Order of the White Lion can be found here: https://engravings.czub.cz/en/cz-75-white-lion/
Read Colt CZ Group press release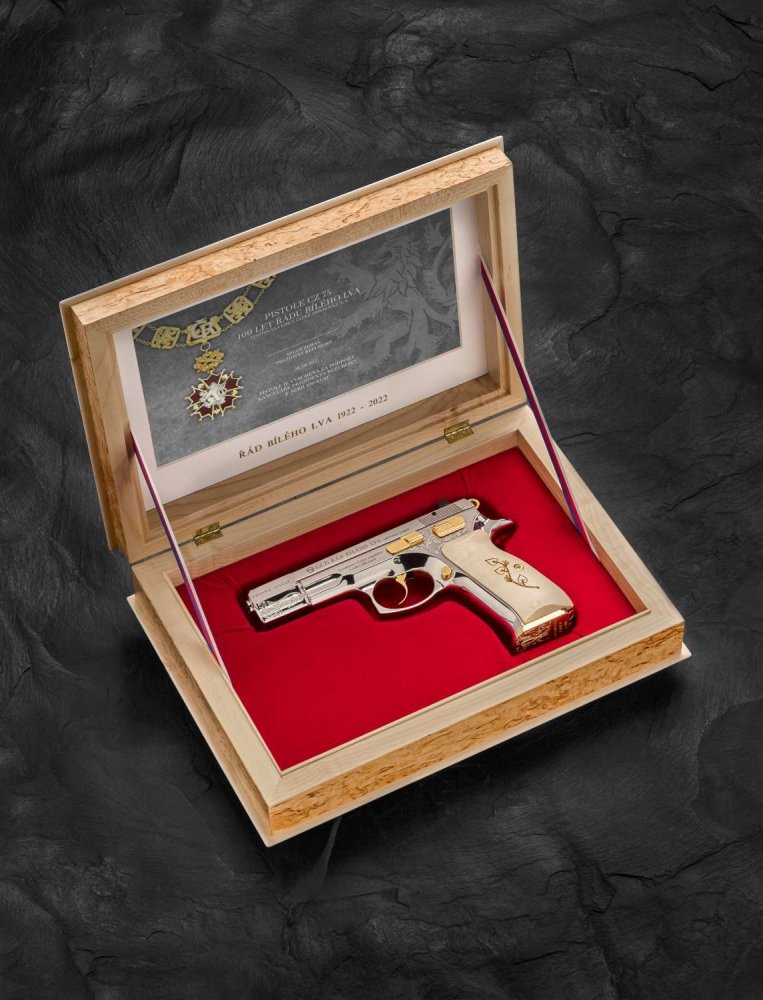 Our guns and products are distributed into more than 90 countries