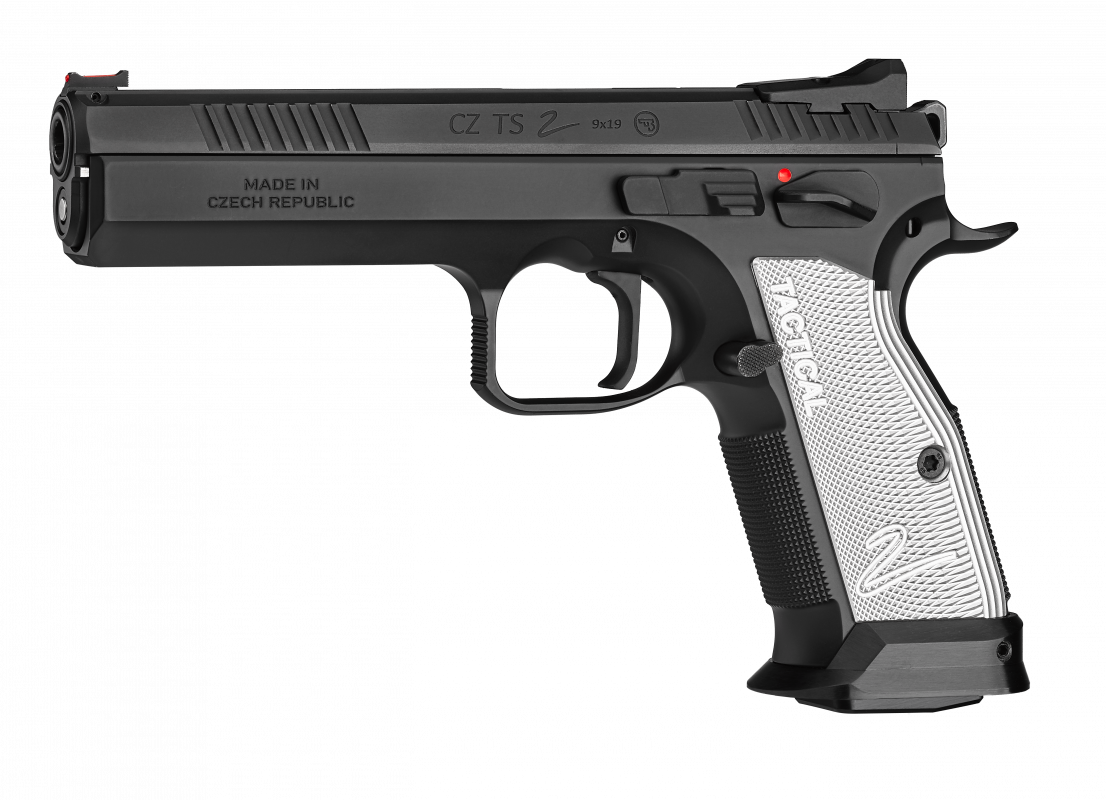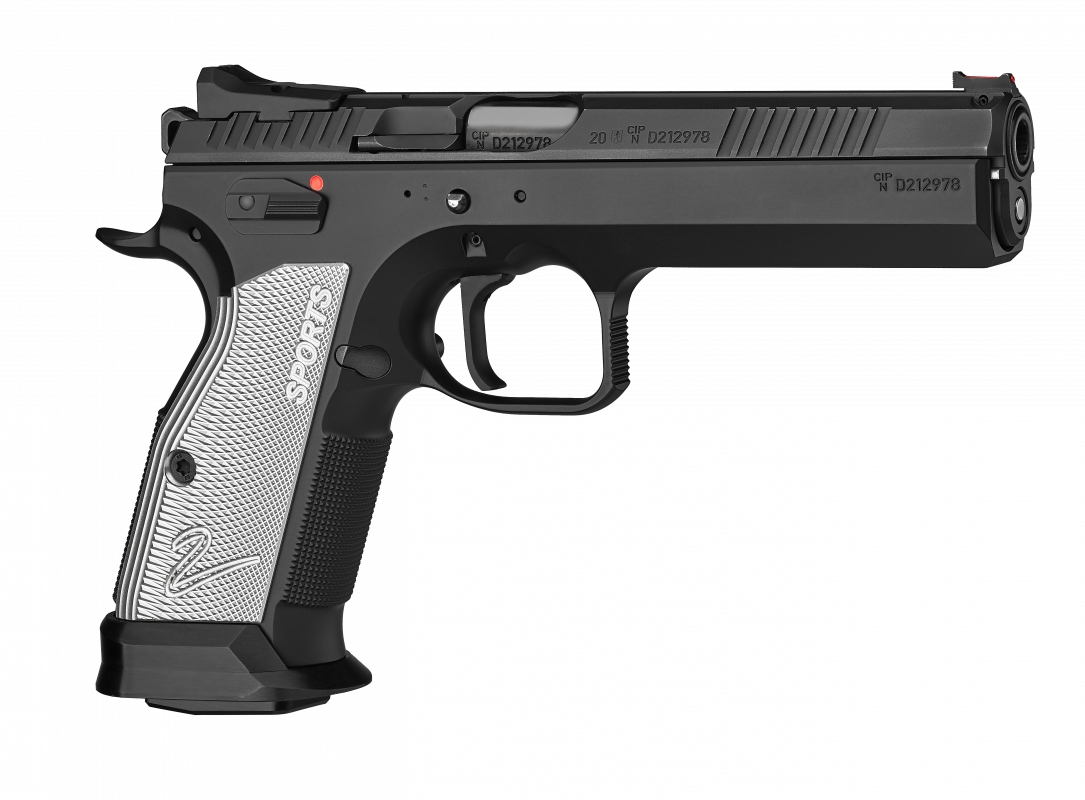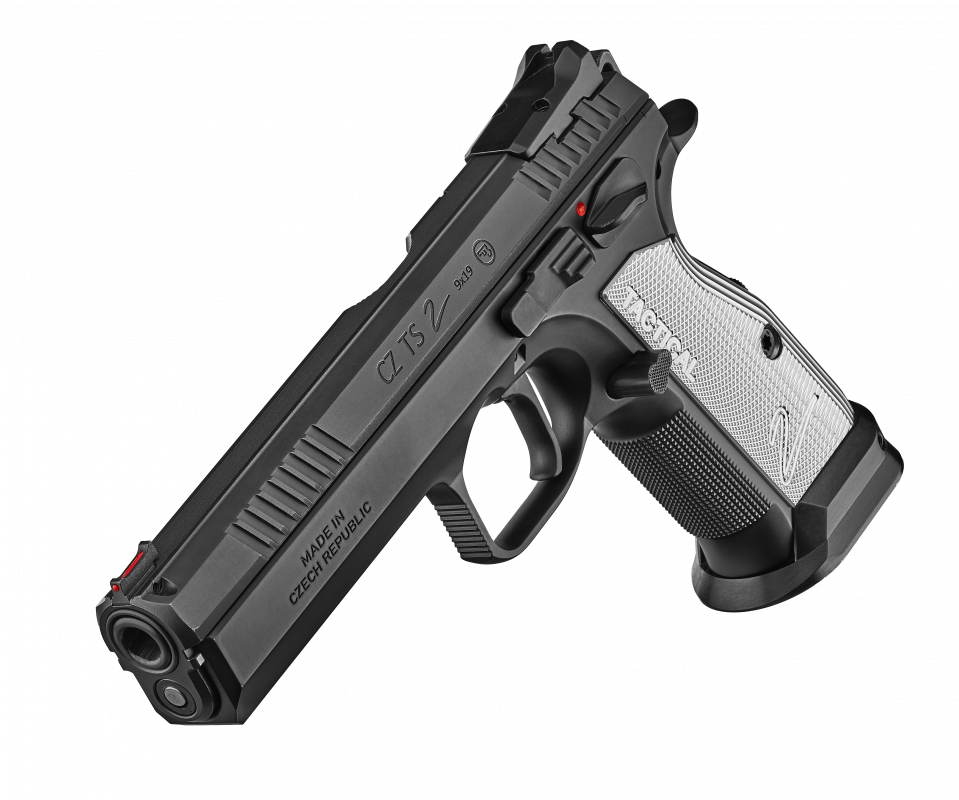 A generational leap forward, this sports special is built to dominate competition in IPSC Standard Division and USPSA, as well as in other target shooting disciplines and hobby target shooting. The TS 2 base model is suitable for beginners and advanced competitors alike. The pistol is equipped with flat, silver anodized duralumin grips, solid metal sights, extended manual safety on the left side and flat manual safety on the right side. A pin for replacement of the slide stop is included as part of the package.
Parameters and technical data
Height/Width/Length

147/42/225 mm

Barrel length

134 mm

Weight

1,35 kg

Caliber

9×19

Magazine capacity

20 (9×19)

Sights

Fiber optic front sight | Fixed rear sight
Trigger

SA

Frame

Steel

Grips

Duralumin

Safety features

Safety notch on the hammer | Manual safety

Size

Full-size
TECHNICAL DOCUMENTATION
Files to download
User testimonials
17. 3. 2021 01:58
10 / 10
Chris McGonigle
Had just bought a cz shadow 2 in January 2021, I loved the gun so much that I just bought a CZ TS 2. Truly amazed how smooth and fast these guns are. My shooting accuracy has improved tremendously. It's not me!
23. 3. 2021 18:47
10 / 10
Spol Erikois
We had the opportunity to take the TS 2 for a test spin and loved its new features, which makes this gun even better than Shadow 2. It's competition ready from the box and we wrote a longer article about it on our webpage, only in Finnish though: https://spolerikois.com/2021/03/13/ensiesittelyssa-cz-tactical-sport-2-pistooli/
Our guns and products are distributed into more than 90 countries