New
Pistol CZ TS 2 RACING GREEN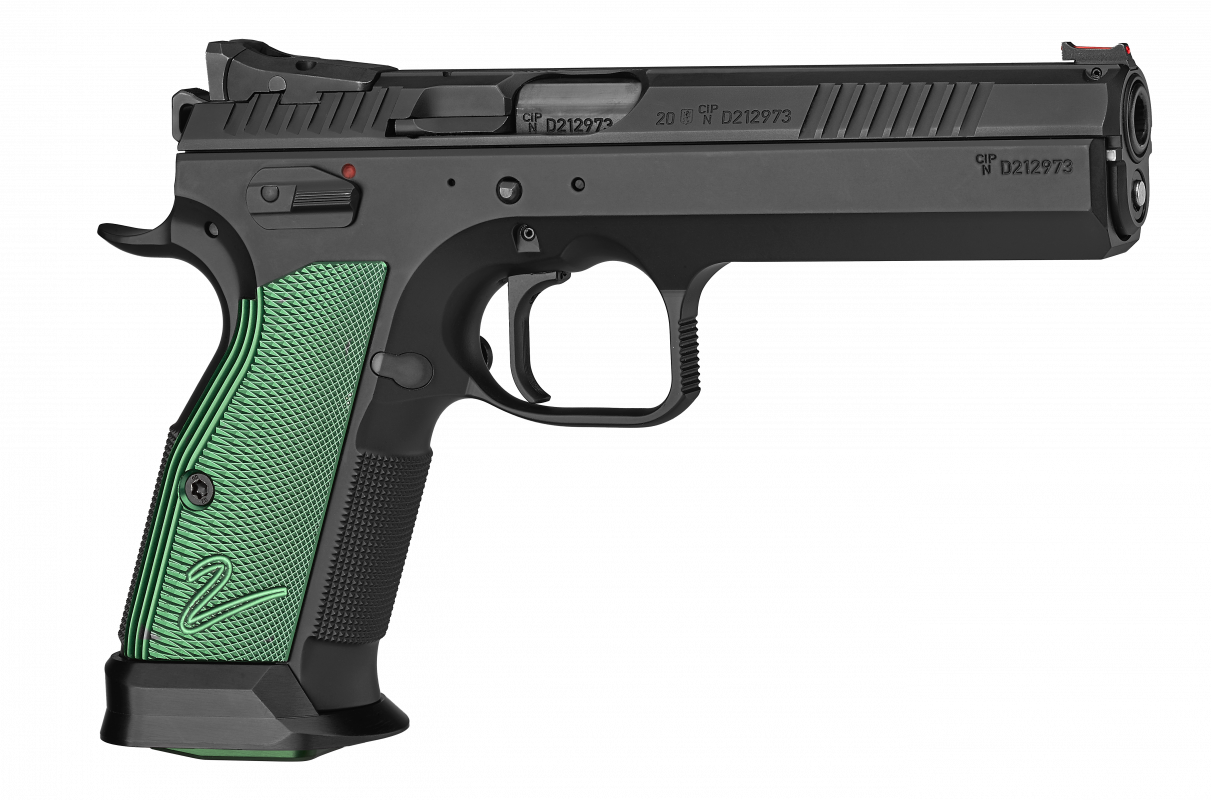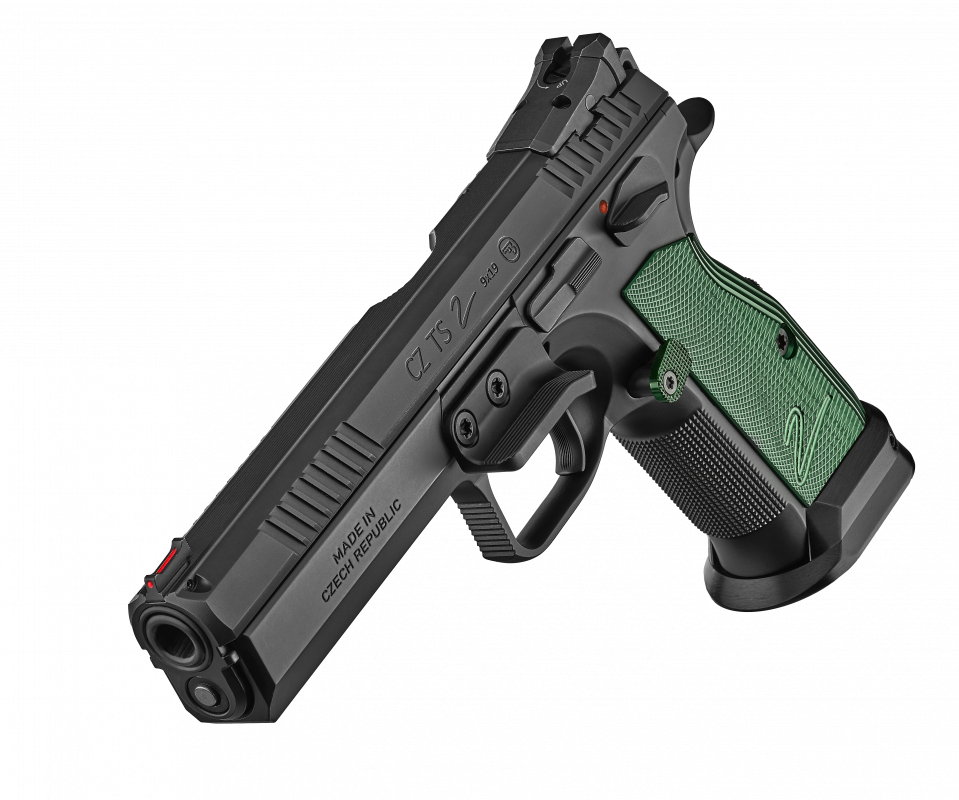 A more advanced design of the sport special for the IPSC Standard Division with flat, green anodized duralumin grips and magazines with green anodized base plates. Advanced components include a height adjustable rear metal sight, thumb rest, flat slide stop and adjustable, green anodized magazine release.
Parameters and technical data
Height x Width x Length

149x42x225 mm

Barrel length

130 mm

Weight with empty magazine [g]

1350

Caliber

9 x 19

Magazine capacity

20

Sights

Fiber optic front sight | Checkered rear sight

Trigger

SA
Frame

Steel

Grips

Duralumin

Safety features

Safety notch on the hammer | Manual safety

Size

Full-size

Trigger Pull Weight

SA: 8 N

Trigger travel [mm]

3-4

Trigger reset [mm]

3-4
TECHNICAL DOCUMENTATION
Files to download
Product Testimonial
16. 11. 2021 07:14
10 / 10
Roy Dowling
After owning an original CZ75 Tactical Sports and frequently competing with a Shadow 2, I was excited to get my hands on the TS2. I am extremely impressed with how the pistol feels and shoots, far more accurate than I am, absolutely love it. My only minor complaint is the new Australian compliant 10round magazines, the magazine spring has been drastically reduced in length due to the pinned block and can be extremely difficult to load the full 10 rounds into.
Our guns and products are distributed into more than 90 countries