Weapons of masters and the best pistols in the world for the Standard and Open divisions of IPSC
Although the primary focus of Česká zbrojovka a.s. is on factory production, the company also makes special models for its phenomenal Shooting Team. These pistols are specially modified to be as accurate and reliable as possible. 
The CZ 75 TACTICAL SPORTS (TS) model series has been created with the aim of offering this championship quality to a wider circle of customers. These pistols are chiefly intended for the Standard and Open divisions of IPSC, they are made in small volumes and are finely tuned in the factory to offer top results straight from the box.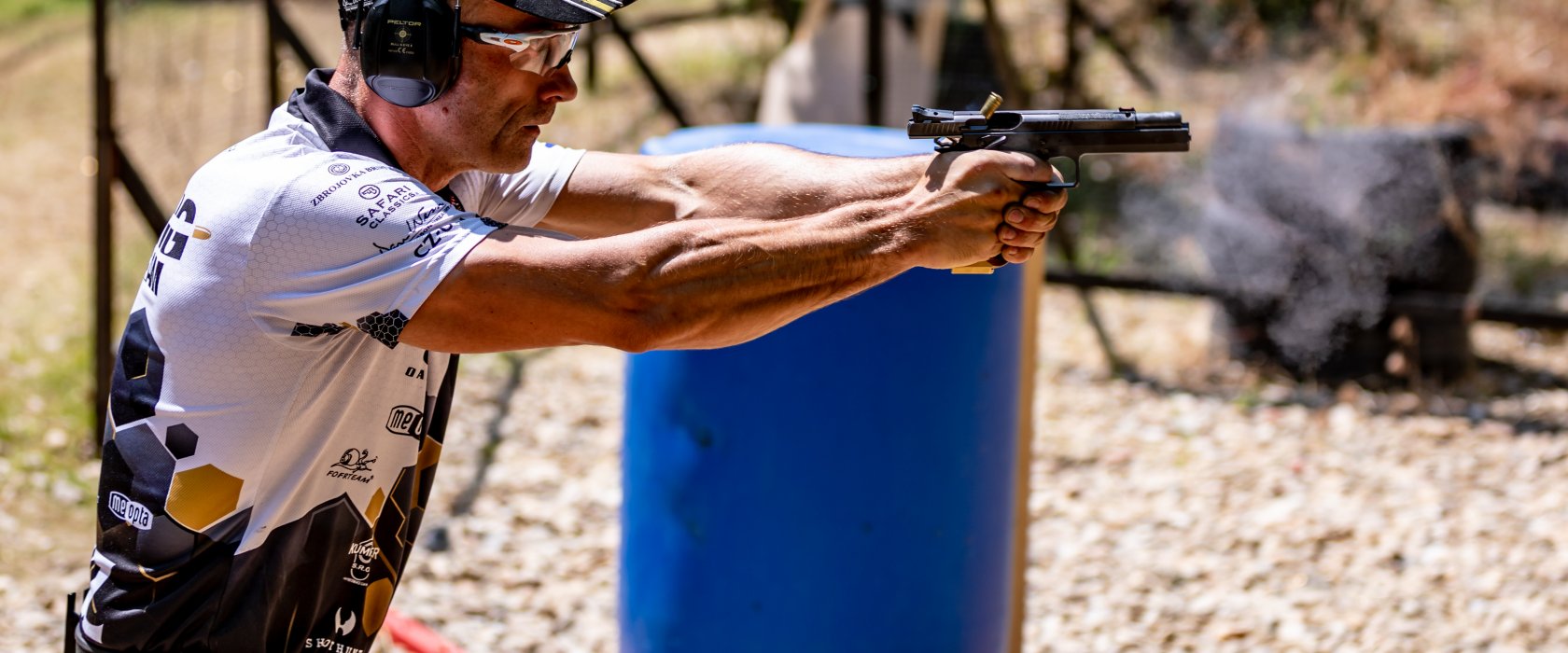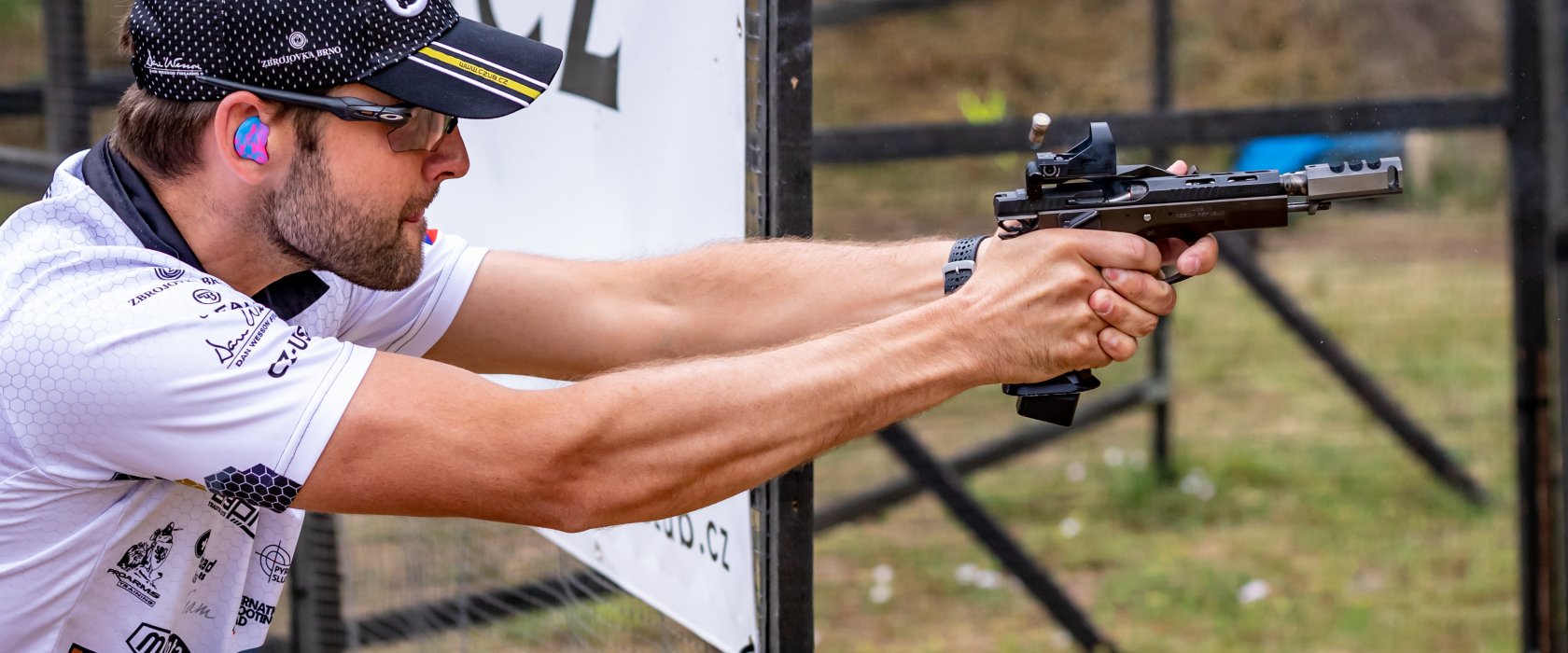 Main features CZ 75 TS series
Fine-tuned SA trigger with a straight middle section
Uncompromising SA trigger with a straight active front part for clear finger contact.
Distinct chequering
Hundreds of sharp protrusions on the front of the grip provide excellent stability of the firearm in the hand. It prevents axial as well as radial slipping, i.e. the firearm does not slide in the hand when firing (when it moves up) or when rapidly changing the lateral direction.
Long frame
The long frame ensures perfect guiding of the slide along its entire length and reduces wear of the guide grooves of the frame and slide, which positively affects the shooting accuracy even after a large number of shots fired. It also moves the centre of gravity of the firearm forwards, thereby compensating the muzzle rise.
Front and rear cocking serrations
CZ 75 TS adapts to your needs. The front and rear cocking serrations allow comfortable and safe handling of the slide, in any way you are used to.
Ambidextrous safety
Fast and reliable releasing of the safety by means of a larger ambidextrous safety control, which can also serve as a safe thumb rest when shooting.
Extended adjustable magazine catch
Easy releasing of the magazine by means of an extended stem of the control part. Easily adjustable for handling with the right or left hand.
Magazine well guide
Speed, which is especially important in dynamic shooting, can be increased by a funnel shaped magazine well mouth that directs the full magazine safely to the well.
Height/width/lenght

Barrel length

Weight

Caliber

Magazine capacity

Sights

Trigger

Frame

Grips

Safety features

Size

150/45/225 mm
130 mm
1,27 kg
9×19
.40 S&W
20 (9×19)
17 (.40 S&W)
Fibre optic front sight
Height adjustable visor
SA
Steel
Aluminium
Safety notch
Manual safety
Full-size

140/62/266 mm
130 mm
1,36 kg
9×19
9 mm MAJOR
20 (9×19)
20 (9 mm MAJOR)
Collimator
Fixed
SA
Steel
Aluminium
Safety notch
Manual safety
Full-size
Product Evaluation
There are currently no evaluations for this product.
Our guns and products are distributed into more than 90 countries